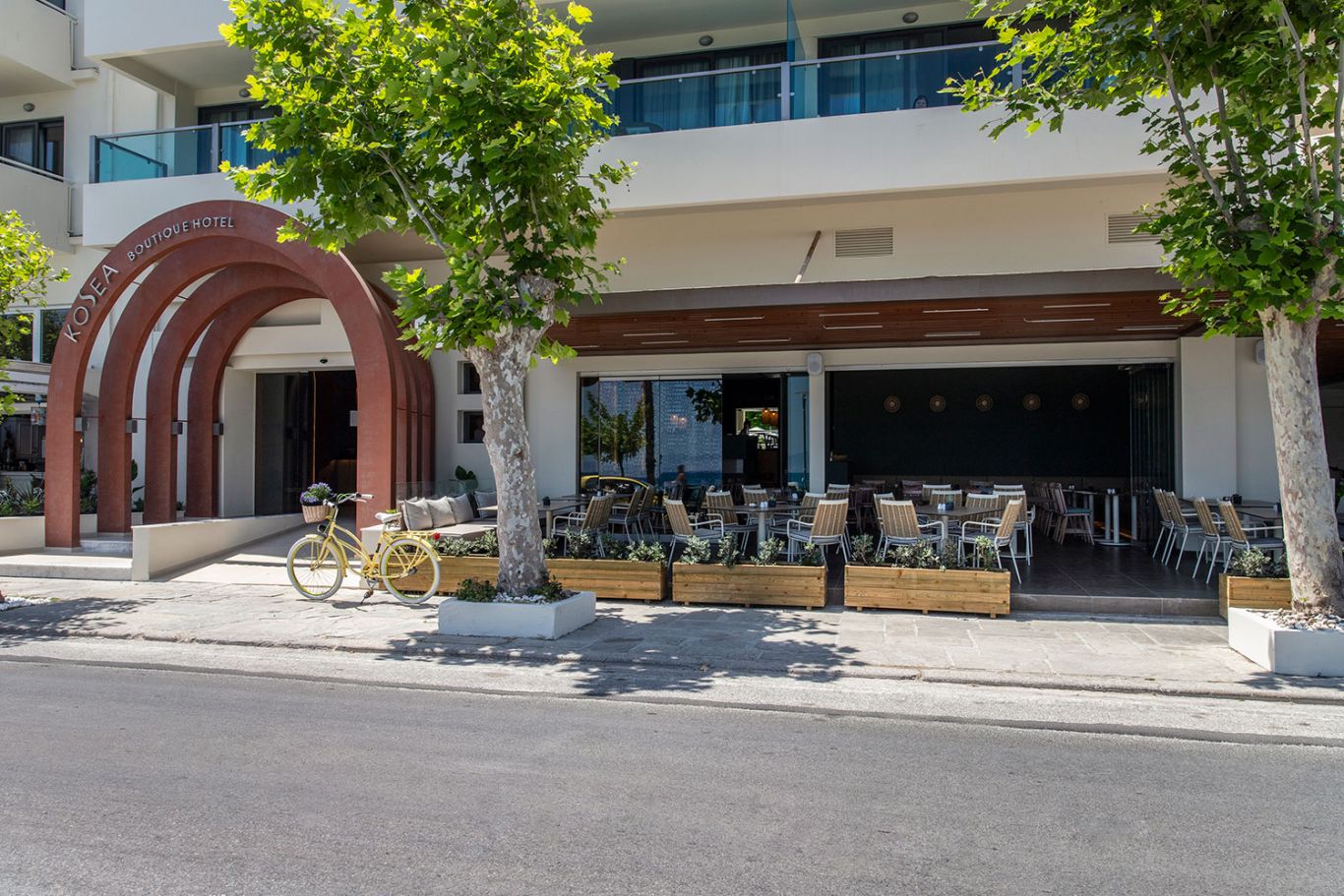 LOCATION
KoSea boutique hotel is situated only a breath away from the beach and this makes it the ideal place for you to spend your summer holidays. 
The turquoise water of the Aegean Sea will certainly have a mesmerizing effect on you and it will make you not want to leave the island. The beautiful sandy beaches are the best place for a getaway from your daily routine and the astounding backdrop will remain etched on your heart forever.
The hotel is located in close proximity to the city center and thus, there is easy access to the capital of Kos. Numerous shops and entertainment centers such as restaurants and cafés are only a stone's throw away from the hotel and this is one of its greatest assets as you can find everything that you need in the vicinity.
The picturesque harbor of Kos is also near the hotel and it is definitely worth taking a stroll there to breathe in the fresh sea air which will have a soothing and relaxing effect on you. If you prefer using public transport to commute, there is a bus stop very close to the hotel.
KoSea hotel is the perfect basis for your exploration on the island of Kos as various interesting archaeological sites can be found nearby. The Plane Tree of Hippocrates, the Roman Odeon and Casa Romana are only a few examples of places that you can visit in the area.
Choose KoSea boutique hotel for your next holidays in Kos and benefit from its central location on the island! Book your hotel room now and prepare for a memorable experience that you shall cherish for a lifetime!